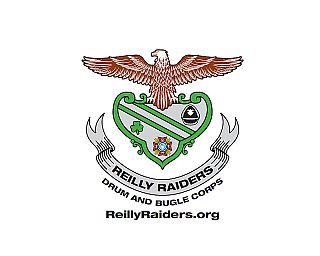 The membership of the Reilly Raiders invites you to join us. You must be at least 18 years old.
We have openings in all sections; Brass (Soprano, Mellophone, Baritone, Contrabass), Percussion (Snare, Tenor, Bass, Cymbals), Silk Line, Rifle Line, Honor Guard (Flag, Rifle) and Guide-on.
No prior experience is necessary, but is helpful.
The Reilly Raiders practice 2 Sundays a month at the Knights of Columbus, 235 Limekiln Pike, Glenside, PA, 19038.
Join us and:
1. Sharpen your musical ability.
2. Learn a new skill.
3. Play in front of large audiences.
4. Make new friends and renew old acquaintances.
5. Have FUN.
For more information contact: Curt Hawkins - soloist8603@aol.com